A business plan to build your company into the future
Business Plans and Forecasts: Your Roadmap to Success with Jacksons Accountants
Whatever the reason
Do you need to create a business plan to obtain some funding for your business? Perhaps you need investors to buy into your idea. Or you might just want a clearer direction for your business.
Whatever your reasons, our business advisors can work with you to build a clear, organised business plan to meet your goals.
Financial and non-financial information
Our financial experts will create cash flow forecasts, profit and revenue projections for your business in order to prove your concept. We will also conduct a SWOT analysis (strengths, weaknesses, opportunities and threats) to give a well-rounded view of the state of affairs and future-proof your company.
Ongoing support & advice
We offer ongoing support and advice to our clients. We can help you and your business through continuous improvement and make your company as streamlined as possible.
Why not look at optimising your excel spreadsheets? We strive to make processes easier and more manageable for your business.
Business plans to meet all needs
At Jacksons Accountants, we specialise in creating comprehensive and tailored business plans that are designed to meet the unique needs of your business. Our experienced professionals will work closely with you to gain a deep understanding of your business and industry, and develop a plan that addresses your specific goals and objectives. We provide expert advice and guidance every step of the way, ensuring that your business plan is accurate, effective, and can help you achieve long-term success. Trust us to deliver customised and quality business plans and forecasts for your business.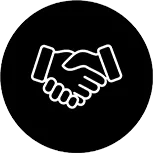 Top quality service
Jacksons Accountants pride ourselves on giving you a personal, well-rounded service that works around you on a monthly subscription.

We strive to exceed expectations and as we get to know more about your business, our experts will be well placed to advise you, giving you and your business the best chance to succeed.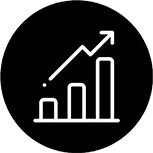 Future-proof business plan
A key benefit of outsourcing your bookkeeping to us is that our tax advisors can spot any tax advantages before, during and after any transactions that you make.

We can provide insight into tax consequences and ensure that you are making informed decisions.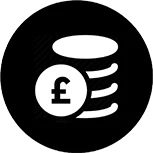 Finance and grants
Our financial professionals have a wealth of experience in finding and handling grant and funding applications.

We could help complete application forms alongside doing your business plan.

Get the most for you business and take advantage of the opportunities out there.
Business plans, whatever your circumstances
Any company could benefit from a business plan. Whether you're a freelancer, self employed, a limited company or a landlord. Book a consultation to discuss your needs and we can work together to make great things happen.
Frequently asked questions