Excel Solutions: Optimising Your Business Processes with Advanced Spreadsheet Techniques
Get the most from your Excel reports
Utilise your Excel data
We can build custom reports from the data your company has collected
Expand your Excel knowledge
We will help spot trends or track costs to help you make better decisions
Optimise your Excel spreadsheets
Jacksons Accountants offers expert Excel solutions to businesses of all sizes, whether it's designing a custom spreadsheet or improving an existing one.

Our team of experienced professionals is well-versed in creating complex financial models, streamlining data processing and automation, and providing insightful analysis to support business decisions.

By choosing Jacksons Accountants for your Excel needs, you can save time, reduce errors, and gain valuable insights into your business operations. Our goal is to help you work smarter, not harder, and maximise your productivity and profitability.


How we Excel

A lot of companies are sat on a goldmine of data that is simply not being utilised to the best of its ability.

Insights such as profitability by customer or retention/conversion rates are vital bits of information that can get overlooked purely because of the time needed to build a report.
The majority of businesses rely on Microsoft Excel, sometimes too much. So by utilising our expertise, we can provide not only the information you need, but the ability to recreate these reports time and time again yourself.
Improve & enhance

We know that your business is where it is now because of the hard work that has come before.
If what you do works, we will build upon that success.
If you feel there is room to improve, we will offer our insights and re-engineer some processes.
Our optimisations go beyond the spreadsheets and we take a panoramic view of your business to help make improvements.
How we accomplish this

Jacksons Accountants will spend time on getting to know your business, how it operates and what information you need to extract from excel. If we already do your bookkeeping, we will have some insight already. With this brief, we will build you a re-usable Excel template to base your current and future reporting from.
We can automate processes and reduce the steps taken to go from data to information, saving your company time and effort.
What will you achieve?
We hope that, like us, you got into business to do something you enjoy. Or you might have wanted a better work-life balance. Either way, with our Excel optimisations, we will be able to save you several hours a week in head-scratching, frustrating administration that you can now spend however you want.
How Jacksons Accountants supports you


Our service to you doesn't stop, ever.

Our experts will train you on how to use our solutions to help you get to grips with the intricacies of Microsoft Excel.

We can provide updates and further enhancements where needed, supporting you every step of the way.


Unique problems require unique solutions.

We're not selling you software, we're enhancing what you already have.

As you have a one-of-a-kind business, we will give your company the time and attention it deserves to get to know what it does and what its needs are, before we even start to build your Excel spreadsheet.


Time is an invaluable resource, especially to a business owner.

That's why our overarching aim is to save you and your company time. This means you can spend it more wisely, so you can chase those outstanding invoices, get the work done for a client or focus on the growth strategy of the company.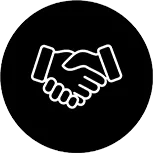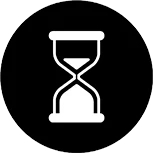 Go Excel Pro
Grow a faster, more dynamic business by optimising your Excel needs, whether you're a freelancer, self employed, a limited company or a landlord.

Book a consultation to discuss your needs and we can work together to make great things happen.
Frequently asked questions