Quickbooks made easy
Expert QuickBooks Accounting Services
Free for you to use with our packages
Committed to providing you with a wide range of services.
Our Quickbooks Accountant service
Software made simple
Jacksons Accountants is dedicated to delivering exceptional accounting services to our valued clients. As certified QuickBooks ProAdvisors, our team possesses extensive expertise in handling all aspects of QuickBooks accounting.

By entrusting us with your QuickBooks accounting needs, you can be confident that your finances will be meticulously managed with accuracy and efficiency, allowing you more time to concentrate on expanding your business.

Our bespoke solutions are thoughtfully crafted to cater to your specific requirements, and our competitive pricing guarantees that you receive the utmost value for your investment.

Free subscription
As a QuickBooks Certified ProAdvisor, Jacksons Accountants is proud to offer our clients a free subscription to QuickBooks. This powerful accounting software allows you to easily manage your finances, track expenses, and generate invoices, all from one convenient location. Plus, with our 24/7 access to QuickBooks, you can log in and review your financial information at any time, from anywhere. Our experts will provide you with the training and support you need to get the most out of QuickBooks, so you can focus on what matters most: growing your business.
24/7 Access
At Jacksons Accountants, we understand the importance of having access to your financial information at all times.

That's why we offer our clients 24/7 access to QuickBooks, a cloud-based accounting software.

With our QuickBooks accounting services, you can access your financial information from anywhere, at any time, using any device. This level of accessibility and flexibility means that you can stay up-to-date with your finances, manage your cash flow and make informed business decisions whenever and wherever you need to. Our QuickBooks Certified ProAdvisors is always on hand to offer support and advice, ensuring that you get the most out of this powerful accounting tool.
Chartered & Accredited Quickbooks Accountant
We are a part of the Chartered Institute of Management Accountants as well as a Quickbooks Accountant accredited provider, so you know that you can rely on us.
Training & support
New to Quickbooks? Our Quickbooks Accountant offers introductory training and ongoing support so that you can get the best our of your package.

Our team of QuickBooks Certified ProAdvisors will provide you with all the training you need to use the software efficiently and effectively. We will also provide ongoing support to ensure that any issues or questions you have are promptly addressed.

Additionally, our clients receive a free subscription to QuickBooks Online as part of our service, so you can start managing your finances immediately without any extra costs.
Grow your business
Tailor your Quickbooks dashboard to give you the information you think is important.

Quickbooks gives insights such as cashflow forecasts and monthly sales figures to help you be in the know.
No hidden charges
Our monthly prices are fixed, meaning that you can budget with confidence and there won't be any unexpected charges for responding to emails or answering calls (like some Accountants do.)

At Jacksons Accountants, we pride ourselves on being transparent and upfront about our services. When it comes to QuickBooks, we believe in providing a straightforward pricing structure with no hidden charges. We want our clients to have peace of mind when using our services, knowing exactly what they are paying for. Additionally, our team provides comprehensive training and support for QuickBooks, ensuring that you are equipped with the knowledge and tools to make the most of the software. With Jacksons Accountants, you can trust that you will receive quality service at a fair price.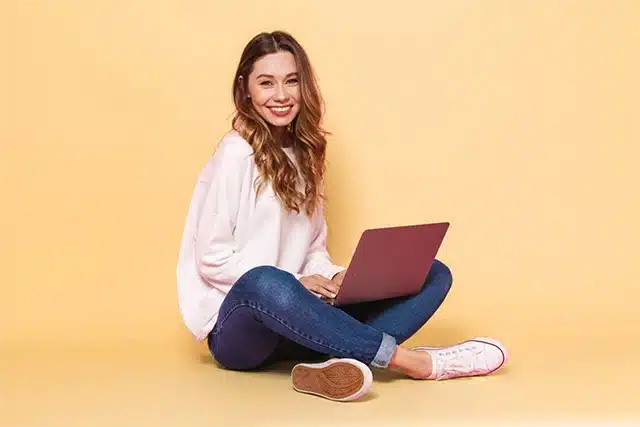 Get in touch with our Quickbooks Accountant